Memorandum of Understanding between @Foundation for Innovation Technology and Transfer of knowledge (FITT), @Strascheg Center for Entrepreneurship gGmbH (SCE) and INNOFEIT was signed for cooperation in CEE FREIRAUM.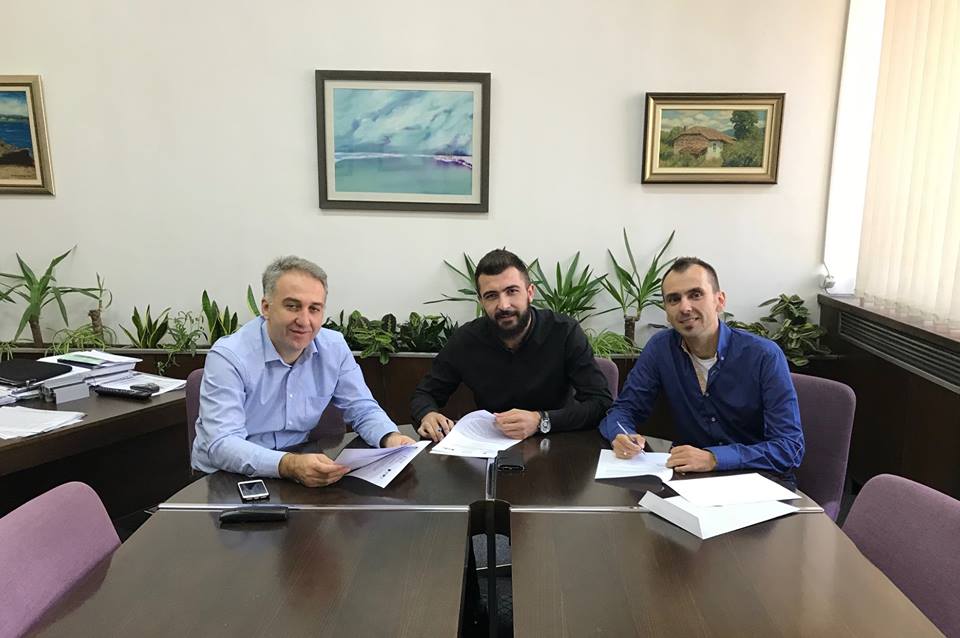 "In front of FITT and SCE, as COO of CEE FREIRAUM I want to say that I am so happy to have SS CYRIL AND METHODIUS UNIVERSITY IN SKOPJE, FACULTY OF ELECTRICAL ENGINEERING AND INFORMATION TECHNOLOGIES, CENTER FOR TECHNOLOGY TRANSFER AND INNOVATIONS – INNOFEIT for our new and the first partners from Macedonia.
Great thanks to Vice Dean and Director of @INNOFEIT Vladimir Atanasovski and Dean Dimitar Tashkovski for standing in front of their institutions and doing the best for their students and start-ups in their region.
In this couple days I saw a big potential in start-up ecosystem in Macedonia and I believe that we will have great stories in the future."   – confirmed the chief operating officer of  CEE FREIRAUM.